Deep Foundation
CET is a firmly-rooted construction, contracting and engineering company in Lebanon and the go-to-choice for landmark projects.
CET is a unique business model on how to conduct business in Lebanon's challenging environment: It knows what counts, follows what's critical, delivers.
Fluid
CET will continue building on cornerstone heritage in the sector. It is currently reengineering itself, using in-house technology to code a new path and allow it to diversify its offering into exciting retail, consumer-oriented venues.
One of Us
CET is a company of people looking for solutions using equipment, labor, and material that deliver bespoke projects of benefit to people. The company is its own client, using the very infrastructure it lays, commuting over its roads and highways, communicating via its telecom networks and crossing the very bridges it builds between communities.
Depth & Breadth
CET's depth of expertise in engineering, contracting and construction generates an average of $50 million in yearly turnover. While the company will continue to shore up its core competences, it plans extending its projects by partnering locally and internationally (Gulf, MENA, Europe, US) on multi-million-dollar ventures.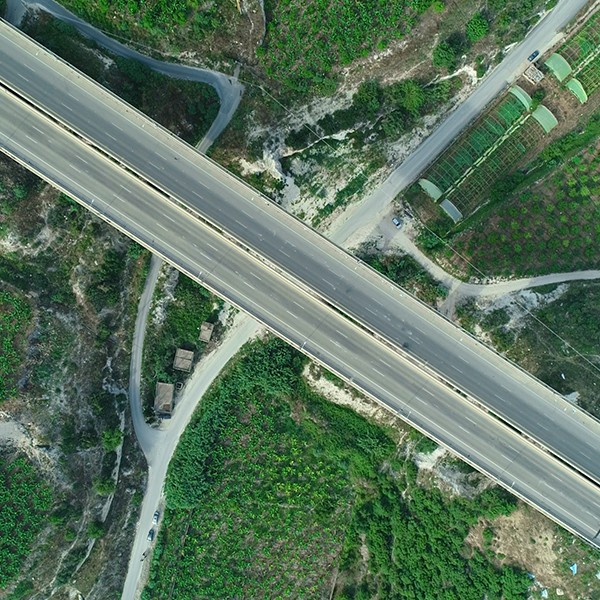 Techno… Logic
CET is a business model that can adapt to any sector or industry: From managing engineering works to engineering new ways to manage life. The company already built Lebanon's fiber optic networks, has a very developed software/App development program, and has sights set on renewable energy projects, telemedicine, and more.
Data Driven
With 300 technical staff and thousands manual labor, CET keeps and develops know-how in-house. Unlike big company strategies who subcontract as a general rule, CET performs over 80% of its work, safeguarding, developing, and transferring data and best practices internally.
Blueprint for Success
50 years in the making of CET, the company has tunneled its way into people's hearts, and gained their trust on the back of liberal, open, multi-cultural human interaction between staff, shareholders and stakeholders.
CET cherishes this successful blueprint today, like no time before.
Four-dimensional growth in staff, equipment, markets, and expertise demands a new oasis of creative abundance and intrapreneurship forays, towards bolder horizons.
Pledge of Quality
Total quality, for CET, is unconditional in every construction project it undertakes within International Quality Standard ISO 9000 family frameworks.
Top managers down to site laborers take pride in delivering beyond scope of plans and specs, adopting continuous procedural improvements, and maximizing value for the client, while minimizing waste. Understanding the 'why' before the 'what' while planning, project stakeholders stay aligned behind a defect-free vision, a harmonious convergence of people, products, processes and machinery, and timely adjustments, for ultimate execution.
Adopting a culture of communication and commitment, CET remains highly competitive, focused on prevention, and determined to achieve lean construction milestones, safely, efficiently and intelligently.
Our Vision
Know More. Achieve More.
Our Mission
Great Achievements through Ingenuity, Creativity and high Efficiency.
As-Built DNA
CET performs its business with integrity, honesty, and moral courage.
CET assures efficiency delivering easy access to information & data, taking actions and assessing results through KPIs, tracking time/resources usage, and deriving optimal solutions.
CET creates an innovation atmosphere by embracing a revolution in thinking, leading to a perpetual organizational evolution.
Automatic
CET adopts an egalitarian workplace environment, where team members interact through highly complex computer and network systems that move data/information at high speeds, use outstanding RAM capacity and pack striking CPU power to manage, measure, mobilize and deliver.